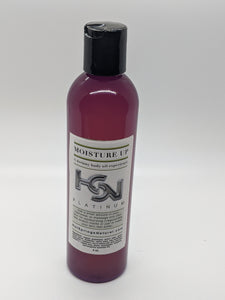 This oil works to naturally soften skin while reducing skin irregularities like stretch marks.  The combination of natural oils and essential oils provides moisture to the skin while improving elasticity.
Natural and essential oil based
Contain no water, alcohol, silicone, or gluten
Moisturizes and helps regenerate the skin
Smooths dry skin using anti-aging properties of the many oils
Ethically and sustainably sourced oils and never tested on animals
Benefits
Lemongrass Oil revitalizes the mind and body, tangerine and lemon oils elicit feelings of happiness and wellness, Bergamot oil provides relief from stress, Lime oil stimulates your body and strengthens your mind.
Carrot seed oil moisturizes and repairs damaged skin with its Vitamin C and Vitamin K properties; Grapeseed oil nourishes the skin with its high content of proteins, minerals, Vitamin E and antiseptic properties.
Apricot Kernel oil with its high antioxidant content protects the skin from free radicals.
Hemp Seed oil helps with skin regeneration and is a natural pain reliever for muscle and joint pain.
Wheat Germ oil loaded with Vitamin E can help repair aging, sun-damaged, and blemished skin.
Sea Buckthorn oil helps restore and heal skin.
Sesame and Soy oil, rich in Vitamin E and other minerals strengthens and conditions the skin.
Walnut oil is a balancing agent for the nervous system and has moisturizing properties for dry, aged and irritated skin.
Home-infused Lemon Balm oil provide additional healing and relaxant properties.
Usage
Use as small amount in your bath water or massage directly on your skin for moisturizing.
Disclaimer
Use extra care in tub to avoid slipping. Walnut Oil should be avoided by individuals with nut allergies.
Ingredients
Organic grapeseed, lemon balm, hemp, apricot kernel, sunflower, carrot seed, sea buckthorn, wheat germ, sesame, soy and walnut oils; aloe vera and Vitamin E. Organic lime, lemon, lemongrass, bergamot, and tangerine essential oils.